A Monterey, CA, After Hours Clinic Treating Most Minor Injuries and Illnesses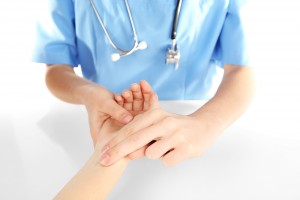 Doctors on Duty is a trusted health care provider with a convenient after hours clinic serving patients in Monterey, California. Our urgent care facilities are a leading destination for adults and children who experience unexpected injuries and illnesses, such as fevers, allergic reactions, animal bites, minor burns, and sprains. (However, life-threatening issues, such as difficulty breathing or uncontrolled bleeding, should be brought directly to the emergency room.)
When you can't wait for an appointment with your primary care physician – or if you don't have one in the area – you can turn to Doctors on Duty for prompt, professional care. Our Monterey after hours clinic is open from 8 a.m. to 8 p.m., Monday through Friday, and from 8 a.m. to 6 p.m., Saturday and Sunday. Advance appointments are available, but walk-ins are always welcome.  Simply stop by whenever it's most convenient for you.
No matter when you arrive, we'll do our best to see you as quickly as possible; our average total visit time is just under 49 minutes. This includes:
Time spent checking in with our friendly, bi-lingual receptionists
Time spent filling out any necessary paperwork and taking care of payment arrangements (we accept most major insurances, including Anthem Blue Cross Pathway Exchange, a Covered California Plan, but also welcome patients with no insurance who would prefer to pay with cash, checks, or credit cards.)
Time spent consulting with one of our trained, experienced physicians
You'll have access to a number of essential medical services, including diagnostic X-rays, bloodwork, screenings, and immunizations – all in one convenient location. And, depending on the Doctors on Duty after hours clinic you visit, you may even be able to have your prescriptions filled on site before you head home.
For help finding the Doctors on Duty after hours clinic closest to your Monterey, CA, home or office, just give us a call.