Doctors on Duty is an After Hours Clinic Serving Patients in Salinas, CA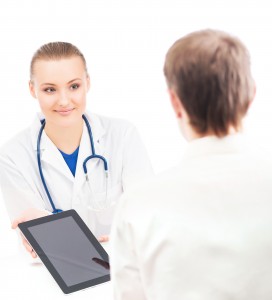 Doctors on Duty is an after hours clinic that patients in Salinas, California, can turn to when other doctors' offices are closed. We have two convenient locations on South Main Street and Abbott Street, and we offer extended hours to work with today's busy lifestyles.
Our after hours clinics are ideal for patients with non-life threatening injuries and illnesses, especially those that require prompt attention but aren't serious enough to warrant a trip to the emergency room. For instance, we can treat minor burns or lacerations, animal bites, allergic reactions, sports injuries, and other similar conditions.
When you choose one of Doctors on Duty's urgent care clinics in Salinas for your after hours care, you'll benefit from:
Short wait times – our average total visit time is less than 49 minutes.
Convenient walk-in accessibility – no appointment is required.
Low co-pays and affordable self-pay rates – we accept most major insurance plans (including Anthem Blue Cross Pathway Exchange, a Covered California Plan), and charge reasonable fees for patients who pay out of pocket
Most importantly, you won't have to sacrifice quality for convenience. At a Doctors on Duty after hours clinic, you'll be seen by a team of trained physicians and experienced medical professionals. Your care providers will be able to complete a full range of services on-site – from performing diagnostic X-rays and running bloodwork to dressing wounds and filling select prescriptions – to save you time and provide you with a more streamlined patient experience.
The staff at our Salinas, CA, after hours clinics would be happy to answer any questions you have about the services we offer and the conditions we treat. Call us today, or stop by the location nearest you.