Doctors on Duty – An After Hours Clinic in Santa Cruz, CA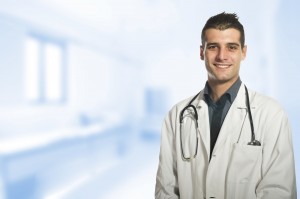 Doctors on Duty is a leading after hours clinic serving patients in the community of Santa Cruz, California. Our doors are open from 8 a.m. to 8 p.m., Monday through Friday, and also on weekends and select holidays. Whenever you need us, we'll be there.
No appointment is necessary to meet with our physicians; walk-in patients are always welcome. Our "in and out" time is between 47 and 49 minutes, which includes a consultation with our medical staff. Bi-lingual professionals are also available to help us serve our Spanish-speaking patients.
At our Santa Cruz after hours clinic, we're able to perform a number of services on-site, making the process even faster and more convenient for our patients. We offer:
General care for non-life threatening injuries and illnesses
Diagnostic X-rays and blood/urine testing
Blood pressure, diabetes, cholesterol, ulcer, and vision screenings
Flu and tetanus shots and other immunizations
Pediatric care (including care for a number of childhood illnesses)
Annual, school, and sports physicals
Pharmacy services at select locations
We charge less for our services than hospitals and emergency rooms do. In fact, our fees are typically one-third to one-fifth of the cost for comparable care at an emergency room. What's more, we accept a number of insurance plans – including Anthem Blue Cross Pathway Exchange, a Covered California Plan, though we're also happy to work with patients who do not have insurance coverage.
For more information about our locations, prices, or the conditions we treat at our Santa Cruz after hours clinic, contact Doctors on Duty today.