Patients in Watsonville, CA, Choose Doctors on Duty as Their After Hours Clinic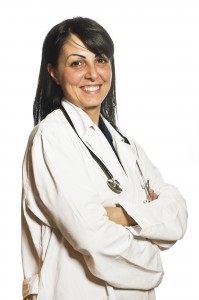 Doctors on Duty is an after hours clinic serving patients throughout Watsonville, California, and many of the nearby communities. Our trained physicians provide top-quality medical attention long after other doctor offices have already closed their doors – even on weekends and holidays. We're open from 8 a.m. to 8 p.m. during the week, and from 8 a.m. to 5 p.m. on Saturday and Sunday. Most importantly, you'll be able to walk straight in and be seen without an appointment. Fast, accessible, and convenient – Doctors on Duty is urgent care at its finest.
Our Watsonville after hours clinic is fully equipped to treat a number of non-life threatening injuries and illnesses, including:
Minor burns and sprains
Minor lacerations
Colds, flus, and fevers
Sinus, ear, nose, and eye infections
Strep throat
Allergies and asthma
Childhood illnesses
Our trained physicians are capable of providing the same quality of care you've come to expect from any other doctor's office – if not better. At our after hours clinic, we can conduct a number of diagnostic tests (such as X-rays and blood tests) right here, so you won't have to travel from location to location to get the answers you need. Some Doctors on Duty locations can even fill prescriptions, allowing you to get on the path to recovery even sooner.
We accept most major insurances– including Anthem Blue Cross Pathway Exchange, a Covered California Plan. If you're not currently insured, we also offer extremely affordable self-pay rates. Often, our fees are one-third to one-fifth what you'd pay for the same standard of care at an emergency room. Plus, our wait times are much shorter as well. Because hospitals provide care for patients who are critically injured, those who only need minor attention may spend several hours in a waiting room before they're even seen. At Doctors on Duty, many of our patients are in and out in under an hour.
For assistance with finding the Doctors on Duty after hours clinic nearest your Watsonville, CA, home or workplace, contact us today.