Occupational Medicine, Workers' Compensation Medicine and Employment-Related Health Care Services in Salinas, CA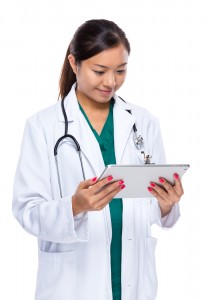 Offered in partnership with the Salinas Valley Memorial Healthcare System, occupational medicine services from Doctors on Duty are among the best in Coastal California. Not only do our patients and the companies they work for have access to our complete range of critical employment-related health care services, but they have the unmatched convenience of our affordable walk-in clinic.
Our occupational medicine services include:
Work-related/workers' compensation injury care

Urgent attention for cuts, concussions, sprains, burns, chemical exposures, and other injuries caused by on-the-job accidents
Physical therapy and rehabilitation
Injury prevention case management
Modified/restricted duty consultations
Work-related physical examinations

DOT exams
Pre-employment exams
Return to work exams
Immigration physicals
Medical monitoring and surveillance testing

Environmental exposure monitoring
Respirator testing
HAZMAT testing
Audiometric testing
Cholinesterase monitoring
Drug and alcohol screening services

DOT testing
Non-DOT testing
Breath alcohol testing services
Urine drug screening services
We practice occupational medicine beyond typical business hours, so patients won't need to take time off work to be seen, making our services as convenient as possible for employers and employees alike. Doctors on Duty is also open on weekends and holidays, in order to accommodate a wide range of employment schedules. Select services, such as immunizations, can also be performed directly at the workplace. We participate in many workers' compensation Medical Provider Networks (or MPNs), and we accept most major forms of insurance, have self-pay options, and charge lower fees than emergency rooms here in Salinas.
We're here to serve both employers and employees in Salinas, CA, and many other communities throughout the region. While we prioritize getting healthy employees back to work as quickly as possible, we're here to assist with the administrative formalities of occupational medicine as well. We can help employers with legal paperwork, workers' compensation claims, billing procedures, and more.
To learn more about our occupational medicine and workers' compensation services, or to schedule on-site services for your staff, call Doctors on Duty today. If you'd prefer to be seen as quickly as possible for a non-life-threatening condition, simply walk right in to one of our urgent care centers. No appointment is necessary to receive quality medical care in our clinics.