Doctors on Duty Provides Occupational Medicine Services Throughout Seaside, CA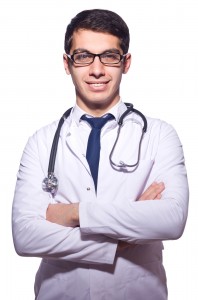 Doctors on Duty is a leading provider of occupational medicine and workers' compensation services in Seaside, California. With experienced physicians, convenient hours, and the resources of the Salinas Valley Memorial Healthcare System at our disposal, we are the preferred occupational care provider for employers and employees alike.
We offer an extensive range of occupational medicine services, including:
Prompt care for injuries that occur on the job (e.g., minor cuts and sprains)
Physical examinations for new employees, employees returning to their jobs after medical leaves of absence, and employees immigrating to the United States for work
Drug and alcohol screening services (performed by our certified BAT technicians, and UDS collectors)
Professional monitoring for environmental exposures, pulmonary function, HAZMAT exposures, and more
Physical therapy and rehabilitation for work-related injuries and illnesses
Employer protocols for special treatment, billing, authorization, and referral requests.
Our Seaside walk-in clinic makes it easier than ever for patients to see their occupational medicine providers. We also accept many major insurance plans, and are happy to work with HR departments to make sure that all paperwork and claims are properly handled. We are an employer- and employee-friendly care provider. Whether you are an employer or an employee, you will know you are in good hands with Doctors on Duty.
To learn more about our occupational medicine programs, contact us today. Patients seeking immediate care for non-life-threatening, work-related injuries can head directly to our walk-in clinic in Seaside, CA, for a visit with one of our experienced physicians.