Urgent Care for Patients in Big Sur, CA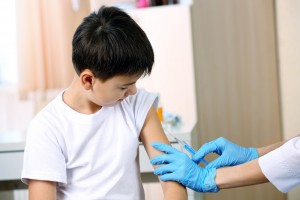 Doctors on Duty is a leading urgent care provider in California, with locations serving Big Sur and other nearby communities. Should you require prompt medical attention for a non-life threatening injury or illness, our walk-in clinics can help you save both time and money.
When you come to Doctors on Duty, you'll be seen by a trained physician – the same as you would if you were to visit any hospital in Big Sur. However, you'll find that our urgent care clinics are:
More convenient for your busy lifestyle, thanks to our ability to diagnose and treat most patients in under an hour with minimal wait times
More easily accessible, thanks to our night and weekend availability (and our policy of never requiring an appointment)
More affordable than the emergency room, charging far lower fees than hospitals charge for comparable levels of service
Doctors on Duty's urgent care facilities are capable of treating many different conditions, including cuts and sprains, minor burns, fevers, ear and eye infections, and allergic reactions. However, we do ask that patients experiencing any critical symptoms – such as uncontrolled bleeding or difficulty breathing – seek care at their local emergency room.
We are pleased to accept a number of insurance plans, including Anthem Blue Cross Pathway Exchange, a Covered California Plan. And, we accept patients one year of age and older.
With several clinics in easy driving distance of Big Sur, CA, Doctors on Duty is here to make healthcare simple and easy. For more information about the conditions we treat, the insurance plans we accept, or the cost of a visit and co-pay fees charged by our urgent care facilities, contact us today.