Urgent Care Services for Residents of Carmel Valley, CA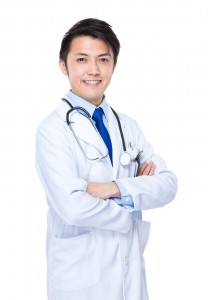 When accidents happen, turn to Doctors on Duty for urgent care services within a short drive of your Carmel Valley, California, home. We provide high-quality medical attention for a wide range of non-life threatening injuries and illnesses, including:
Minor cuts and burns
Colds and flus
Allergic reactions
Insect and animal bites
Minor sprains and strains
Minor bone fractures
Ear infections
Upper respiratory infections
Childhood illnesses
No appointment is necessary to meet with one of our skilled healthcare providers. Simply walk into a Doctors on Duty clinic, and a friendly, bilingual team of urgent care professionals will be there to help you get the medical attention you need. You'll receive the same standard of care that you'd expect from a traditional doctor's office, but at a fraction of the cost. And, we accept most major insurances, including Anthem Blue Cross Pathways Exchange, a Covered California plan.
What's more, we have several clinics conveniently located throughout the Carmel Valley area; many of our urgent care centers are open on nights and weekends for added convenience. And, no matter when you come, you'll likely have a substantially shorter wait time than you'd have at an emergency room; on average, our total visit time is under 50 minutes. This means you will be able to see one of our physicians or medical providers and be prescribed an appropriate care plan without any major disruptions to your busy schedule.
For help finding the Doctors on Duty urgent care location nearest your Carmel Valley, CA, home, contact us today.