Doctors on Duty – A Trusted Urgent Care Provider Serving Gonzales, CA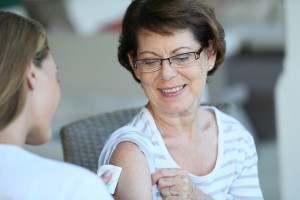 When you need immediate access to professional medical care, you can turn to Doctors on Duty urgent care facilities, many of which are conveniently located within a short driving distance of Gonzales, CA. No matter what unexpected healthcare challenges you encounter, Doctors on Duty will be here to help.
Our team of trained physicians can provide expert care for most non-life threatening injuries and illnesses, including:
Asthma
Allergies
Childhood illnesses
Colds and flus
Insect bites
Minor burns and lacerations
Sprains, strains, and soft tissue injuries
Strep throat
Urinary tract infections
When you arrive at a Doctors on Duty urgent care clinic, you'll be greeted by a team of bilingual healthcare workers who will guide you through the check-in process. Many of our patients are seen by a physician and prescribed an individual care plan in under an hour, and are able to have all of their diagnostic tests performed on site for an even more convenient experience.
Our commitment to excellence has made us one of the most trusted urgent care networks in the Bay Area, serving patients in Gonzales and many other neighboring communities. Most of our locations are open seven days a week, with evening, weekend, and select holiday hours available so that you can get the care you need, exactly when you need it.
No appointment is necessary to come to Doctors on Duty; walk in patients are welcome at all of our urgent care facilities in the Gonzales, California community.