Urgent Care Walk-in Clinic Accepting New Patients in Marina, CA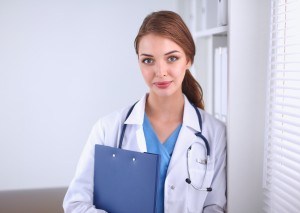 Patients in Marina, CA, can turn to the Doctors on Duty urgent care facility for reliable health care without an appointment. Our walk-in clinic accepts patients with a wide range of injuries and illnesses, from minor burns and sprains, to allergies and upper respiratory infections. Most importantly, we provide our services at extremely affordable rates and accept many major insurances (including Anthem Blue Cross Pathway Exchange, a Covered California plan).
Our urgent care clinic welcomes patients who:
Are injured while visiting from out of town and don't have a physician in the area
Require prompt attention and aren't able to wait for the next available appointment with their general physician
Do not have insurance coverage and are looking to pay cash without facing exorbitant fees
Have unpredictable schedules and require walk-in care immediately
Are aged one year or older
While Doctors on Duty is able to provide expert services to patients with a wide range of injuries and illnesses, we request that patients who require emergency attention for a life threatening condition head directly to their local emergency room.
Doctors on Duty's Marina walk-in clinic is open from 8 a.m. to 6 p.m., Monday through Friday. While an appointment is never required, we're pleased to offer call-ahead scheduling for patients who would like to be seen at a specific time with minimal wait. Even for patients without an appointment, our average total visit time is under 49 minutes, allowing patients to get the urgent care that they need and get on with their busy lives.
When you're ready to see one of our experienced physicians, simply head to our Marina, California, urgent care clinic, conveniently located at 3130 Del Monte Boulevard.