Urgent Care Services for the Monterey, CA, Community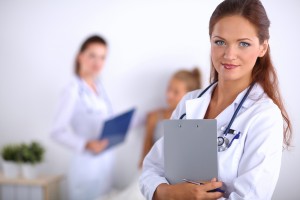 Doctors on Duty – one of the most trusted urgent care networks on the Central Coast – has a reliable urgent care clinic in Monterey, California. Our healthcare center is a convenient alternative to the emergency room, providing affordable, same-day medical attention without an appointment. We have a team of experienced urgent care physicians and bilingual health care professionals ready to provide you with the health care you need.
Doctors on Duty can treat a wide range of non-life-threatening medical conditions, including:
Colds, flus, and fevers
Sore and strep throats
Allergies and asthma attacks
Eye, ear, and sinus infections
Animal and insect bites
Minor burns, bone fractures, and lacerations
Minor work-related injuries
Our urgent care centers are equipped with advanced medical technology, enabling us to perform many laboratory tests and X-rays on site. Most patients are seen, diagnosed, and provided with a personalized treatment plan in just a fraction of the time they would spend at a traditional emergency room; Doctors on Duty has an average visit time of less than 50 minutes.
While appointments are available for your scheduling convenience, most of our immediate care patients are seen on a walk-in basis. We are open nights, weekends, and many holidays. Whether you don't have a primary care physician, can't wait for a future appointment, or can't take time off of work to see your practitioner during normal business hours, we're there when you need us – even when other doctors aren't.
We've been serving the Monterey community since 1982, providing urgent care for adults and children one year and up. We accept most major forms of insurance and Medicare, but we also welcome self-pay/cash-pay patients. Our fees are lower than emergency rooms.
Our Monterey, CA clinic is located at 501 Lighthouse Avenue. Call us today with any questions you may have, or stop by to see one of our urgent care physicians whenever it's most convenient.