Fast and Affordable Urgent Care Near Pacific Grove, CA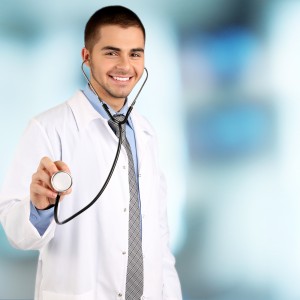 When you can't wait for a doctor's appointment, an urgent care clinic is the answer – and Doctors on Duty is known for providing prompt medical attention to the residents of Pacific Grove, California. We're the team you can turn to when you're facing a non-life threatening illness or injury, such as an animal bite, allergic reaction, cold or flu, or sudden sports injury that doesn't require a trip to the emergency room.
At Doctors on Duty, we understand that you can't always predict when you or one of your family members will require medical attention. That's why we always accept walk-ins, and why many of our urgent care clinics are open seven days a week with extended evening hours. We also have a location just a mile and half from the heart of Pacific Grove, making it quick and easy for you to visit whenever you need our care.
When you come to a Doctors on Duty urgent care center, you can expect:
Quality medical care provided by a team of experienced, highly trained physicians and compassionate support workers
Prompt check-in and short wait times (in many cases, our patients are seen by a doctor and sent home with a personalized care plan within an hour of arrival)
Fair, affordable rates, even if you don't have insurance (although we do accept most major carriers, including Anthem Blue Cross Pathways Exchange – a Covered California plan.)
For locations, hours, and directions, contact Doctors on Duty. We'll be happy to help you find the urgent care center nearest you, whether you're in Pacific Grove, CA, or another town in the greater Monterey Bay Area.