Urgent Care is a Fast and Affordable Option for Patients Seeking Medical Attention in Prunedale, CA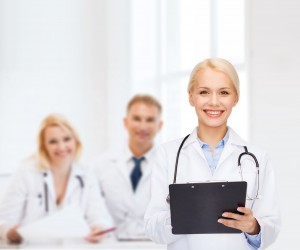 When accidents happen, urgent care may be able to save you a trip to an emergency room near Prunedale, California. At Doctors on Duty, we care for minor cuts, burns, sprains, and strains, along with sports injuries, childhood illnesses, upper respiratory infections, everyday colds and flus, and other non-life threatening conditions. (However, patients with uncontrolled bleeding, difficulty breathing, or other severe issues should go straight to the E.R.)
At Doctors on Duty, appointments are available but never necessary. What's more, many of the urgent care locations near Prunedale offer extended night, weekend, and holiday hours, making it more convenient than ever for you to meet with one of our skilled physicians.
Doctors on Duty also makes it easy to:
Fit visits into your busy schedule – No more spending hours sitting in a waiting room. With an average total visit time of under 50 minutes, you'll be seen and helped much more quickly than if you went to the E.R.
Pay with insurance – We accept most major carriers, as well as Anthem Blue Cross Pathways Exchange, a Covered California plan.
Pay out of pocket – We charge affordable rates for patients who are paying cash or have a high deductible insurance plan.
Coordinate care for your entire family – We're always accepting new patients one year of age and older.
Stay current on immunizations and well-patient physicals – We offer primary care services in addition to urgent care.
If you'd like help finding the Doctors on Duty urgent care clinic nearest your Prunedale, CA, home, just give us a call.