Urgent Care Medical Services for Patients in Salinas, CA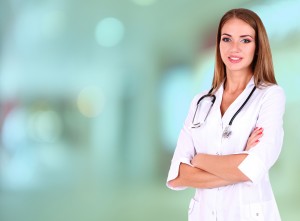 For prompt, reliable urgent care in Salinas, California, you can count on Doctors on Duty. We've been providing expert immediate care services since 1982, and we are open seven days a week. Whether you need prompt medical attention for a sprained ankle, an allergic reaction, or any other unforeseen medical condition, Doctors on Duty can help. Our immediate care clinics are open nights, weekends, and many holidays. Appointments are available, but never necessary, and most patients are seen on a walk-in basis.
When you come to Doctors on Duty, you'll be cared for by an experienced staff of urgent care physicians and trained medical professionals. While serious issues (such as a heart attack or stroke) should be treated at an emergency room (call 911), Doctors on Duty is equipped to handle a wide range of non-life-threatening injuries and illnesses. Our urgent care facilities are a convenient destination for patients with:
Colds, flus, fevers, and dehydration
Ear infections, eye infections, and sinus infections
Allergic reactions and rashes
Minor burns, bone fractures, and lacerations
Sports- and work-related injuries
Other common conditions, such as asthma attacks and strep throat
Our Salinas urgent care clinics are equipped with advanced medical technology, allowing us to provide affordable, on-site X-rays and laboratory services. We serve adults and children one year and up.
While fees vary by treatment, Doctors on Duty charges less for immediate and urgent care than a hospital or emergency room would charge for the same type of medical attention. We welcome patients with most major forms of insurance, Medicare patients, as well as uninsured/self-pay patients.
Our Salinas, CA, urgent care center is located at 1212 South Main Street. We also have a location at 558 Abbott Street, Suite A, which is open Monday through Friday. Call us now to schedule an appointment, or head directly to the location nearest you to receive treatment from one of our experienced urgent care physicians.