For Quality Urgent Care in Watsonville, California, Choose Doctors on Duty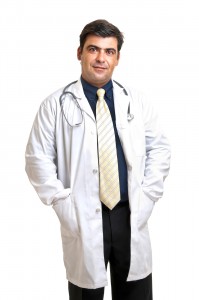 Doctors on Duty is a full-service urgent care clinic serving the Watsonville, California, community. We're open seven days a week, and no appointment is necessary. Come in at your convenience and our friendly, bilingual staff will provide the medical care you need.
At Doctors on Duty, we treat a wide range of non-life-threatening injuries and illnesses. The urgent care physicians at our Watsonville clinic can evaluate and treat conditions such as:
Flus, colds, and other common illnesses
Animal and insect bites
Allergic reactions
Poison oak
Minor cuts and burns
Ligament sprains and muscle or tendon strains
Minor on-the-job injuries
The care you'll receive will be comparable to the care you would receive at an emergency room – but with lower out-of-pocket costs and a shorter wait time.
Our average urgent care visit time is less than 50 minutes; you'll be able to see a doctor and get prompt treatment with minimal disruption to your busy schedule. Our clinics are equipped with state-of-the-art technology for on-site lab tests, screenings, and X-rays, making the diagnostic process as fast and convenient as possible for you.
Additionally, our urgent care prices are typically one-third to one-fifth the cost of an emergency room visit for a comparable medical problem. Whether you're paying for your visit out of pocket, or using an insurance plan to help with your fees, Doctors on Duty is the more economical choice for quality health care.
Our Watsonville, CA, urgent care clinic is located at 1505 Main Street, less than two miles from Highway 1.  Whenever you need us, we'll be there – just walk right in!