Occupational Medicine Practitioners Serving Monterey, CA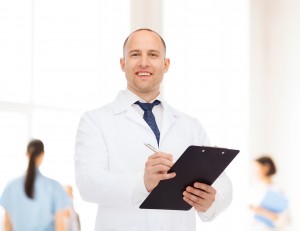 Whether you're an employee or an employer, you'll find that occupational medicine services are incredibly convenient when you choose Doctors on Duty of Monterey, California, as your provider. We know that a healthy workforce is a productive workforce – and our physicians are here to help make that happen.
Our occupational medicine and workers' compensation services are delivered through our partnership with the Salinas Valley Memorial Healthcare System. We offer all of the top-quality programs that fall under the corporate healthcare umbrella, including:
Workers' Comp. Care (for non-life-threatening conditions)
Annual Physicals
Immigration Physicals
Return to Work Physicals
Department of Transportation Exams
Drug and Alcohol Screening Services
Pulmonary Function Screening Services
Environmental Exposure Monitoring
Physical Rehabilitation
Injury Prevention and Wellness Programs
These services are available at our convenient walk-in clinic in Monterey, located at 501 Lighthouse Avenue. We're also able to travel to worksites to provide certain services, such as immunizations, to a company's entire staff.  We participate in many workers' compensation Medical Provider Networks (or MPNs) and accept all workers' compensation insurance.
When you choose Doctors on Duty as your occupational medicine provider, you're partnering with a team that will go above and beyond the ordinary to make the process simple. Employees seeking services can come in with or without appointments, even outside of standard 9-to-5 business hours, and employers seeking services benefit from our ability to handle all the billing paperwork for workers' compensation claims.
To request additional information about our occupational medicine programs and workers' compensation services, contact us today. If you'd prefer to see a physician as promptly as possible, simply head to our clinic in Monterey, CA, and we will provide you with the care you need.